About COMPPRESS
COMPPRESS is a new composites manufacturing process that produces superior polyethylene (UHMWPE) based armour systems.
Our in-house manufacturing facility is the outcome of a 2-year R&D project led by Simpact and part funded by Innovate UK with project partner WMG at the University of Warwick.
Using very high consolidation pressures and rapid low-cost tooling, it is perfect for manufacturing superior bespoke armour solutions such as chest plates and helmets for personal protection.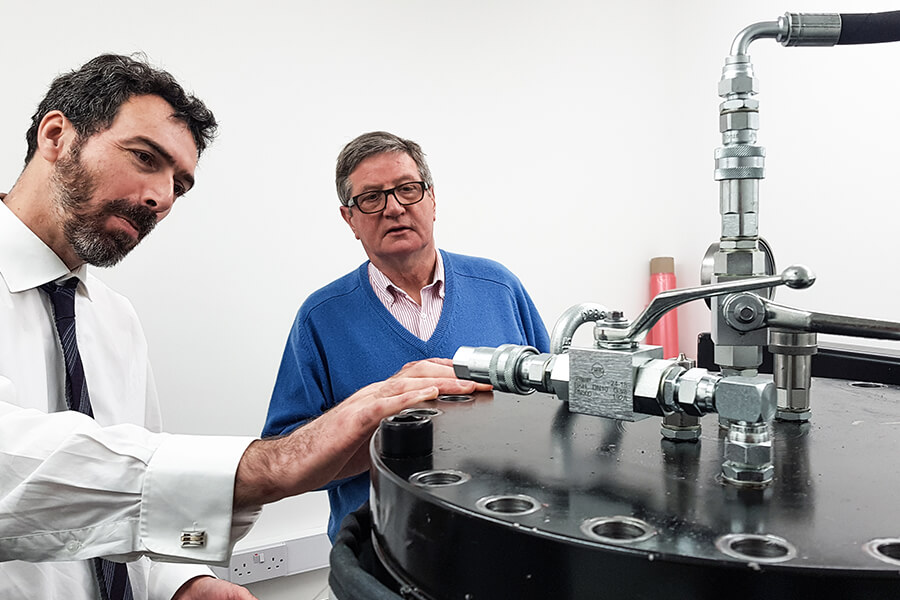 Applications & Markets
Protective solutions for a range of markets that make use of polyethylene (UHMWPE) materials such as DSM – Dyneema®, Honeywell – Spectra®, FMS
Vehicle retrofit up-armouring

Shaped panelling to fit within a complex vehicle package

Covert body armour

Discreet, truly ergonomic body armour tailored to individuals

Overt body armour

Ballistic plates and helmets including UHMWPE backing for NIJ Level IV ceramic plates

Bespoke armour applications

Bespoke impact protection for high value items
Advantages of COMPPRESS
COMPPRESS makes use of rapid low-cost tooling that does not have any draft angle requirements. This enables radical design freedom and quick product customisation. Parts can be produced from CAD within a week.
Its high consolidation pressures prevent voids, produce high fibre/resin ratios and the uniform consolidation results in superior ballistic performance. It is perfect for manufacturing deep 3D parts such as helmets that require consistent protection.
Superior Performance
Uniform consolidation
No draft angle requirements
High fibre/resin ratios
Superior Economics
Low cost rapid tooling
From CAD to part within a week
Quick product customisation
Helmet Cross Section
Good consolidation
Fair consolidation
Poor consolidation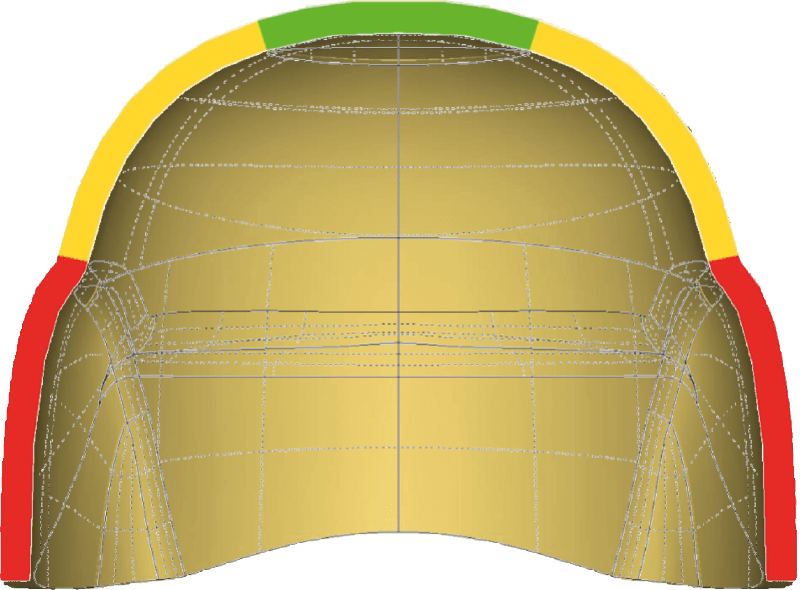 Conventional Process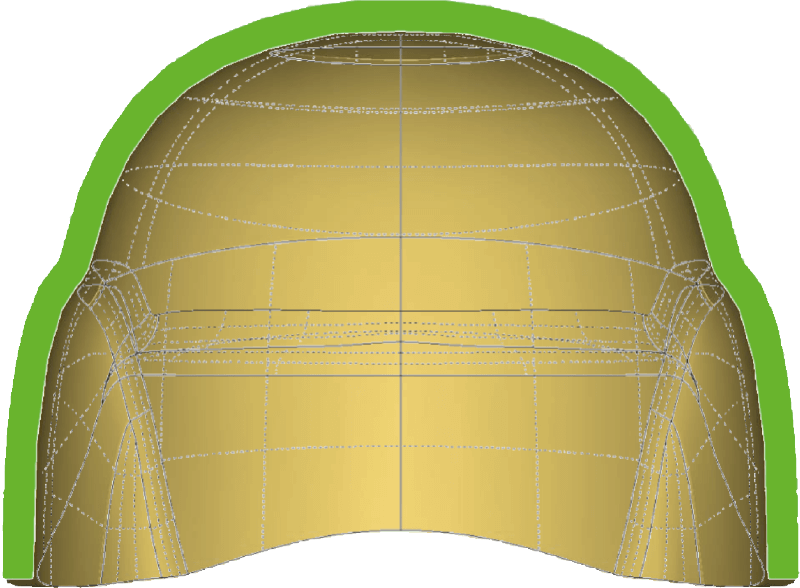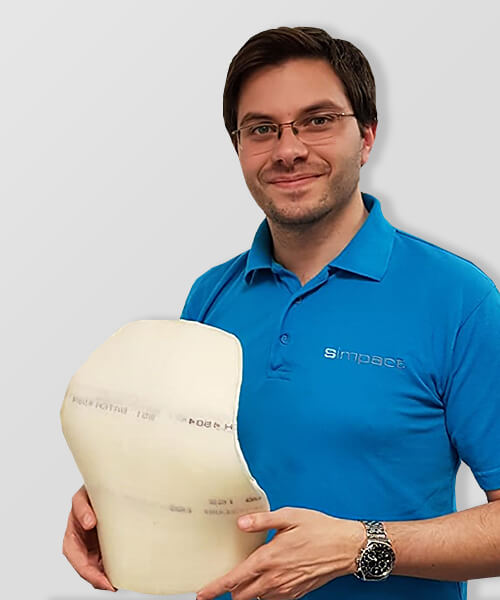 Case Study
Ergonomic Chest Plate for the UK Metropolitan Police.
Police officers and soldiers throughout the world rely on chest plates to protect them from high powered rifle bullets. The comfort level of these plates can compromise mission effectiveness.
Manufacturing challenges and a lack of clear ergonomic targets in the current standards mean that current plates have a relatively flat and uncomfortable shape.
COMPPRESS manufacturing has been demonstrated on the Metropolitan Police Service ergonomic chest plate project. COMPPRESS was perfect to produce the required deep 3D geometry. The process from CAD to a physical plate took less than a week.